With residential real estate prices rising continuously and wages remaining stagnant, buying a home has become beyond the reach of many young individuals. Since 2005, homeownership has fallen steadily, and according to survey, 80 percent of young adults in this generation are having a difficult time to afford a home.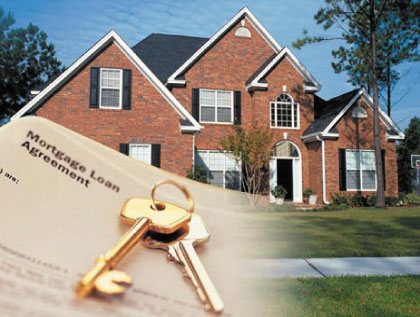 If you're a parent with a child aspiring to get a home, it's natural that you want to help. But the big question is: How?
Luckily, there are a number of options that you can do to help your kid buy his or her first property. And here are some of them:
Help them with the down payment.
According to the National Association of Realtors, a quarter of first-time home buyers used gift money to satisfy their down payment in 2013. Gift money can come from a friend or any family member, but parents are the most common source.
If you have enough funds on hand, give some cash that your child can use for down payment. But there's something that you have to know when you choose this option – and that's tax. Essentially, you can give whatever amount you can to anyone; however, some gifts are subject to tax. Currently, a person can give up to $14,000 tax-free gifts per recipient. Any gift (cash or property) above this amount is subject to tax, and you will be required to report it to the IRS.
Sign as a guarantor on a home loan.
Another option that you can also consider is to act as a guarantor for your child. This is a great way to help your child secure a loan or even borrow a higher amount. However, do take note that while this can be very helpful, it can be risky, too. When you act as a guarantor, it's like you're taking the full responsibility of paying the property, as when your child misses any mortgage repayments, you're expected to cover them.
Normally, guarantors are also forced to offer their own property to lenders as collateral to secure a loan, so this means that if your child missed his or her repayments, you can lose your property to settle the debt. It's a big commitment, so you want to think thoroughly first before you consider this option. It's also a good idea to seek some advice from your financial adviser or licensed mortgage brokers to minimize your risk.
Buy the property and rent it to your child.
While this option is very uncommon, it's a good strategy if you want to give your child a home immediately. Arrangement like this can also provide a number of benefits not just to your child but to you as well. With this, your child will obviously get much lower down payment or rental cost, and you, as the owner, can make extra money. Well that is if you decide to allow your child to live there for a fee. But of course, as the owner, you also have the option to let your child live there for free.
Depending on your circumstance, you can also decide to co-own the house with your child. You can take the responsibility of paying all the deposits, and let your child make the necessary repayments and upkeep. And depending on your agreement, you can split the ownership equally (50/50) or you can both decide that one of you will own more than the other.
Of course, not all these options are suitable for all families. Every family is different and has specific needs. Whichever of these you would want to consider, it's important to talk with anyone who is expert in the field to understand your options better and make a better informed decision.