As we all know – even those who aren't parents – raising a child is expensive. In fact, it could already cost more than $240,000 to raise a child today, according to the newly released estimates from the U.S. Department of Agriculture (USDA). Worse, that doesn't even include the cost of college. Even though there are also funds allocated for children's basic needs, like education and healthcare, there are still a lot of things that parents must pay in order to bring up their child in a healthy and correct way.
Estimates in the cost of raising a child can, of course, vary widely depending on how much you earn and where you live. For instance, if you are living in a high-cost community, you can spend more than $250,000 to raise your kid to the age 18. But if you live in low-cost community and earn average income, you can spend much less, probably less than $200,000. But while it may cost less for low-to-average-income families to raise a child, this doesn't still change anything. The cost of raising a child remains to be expensive.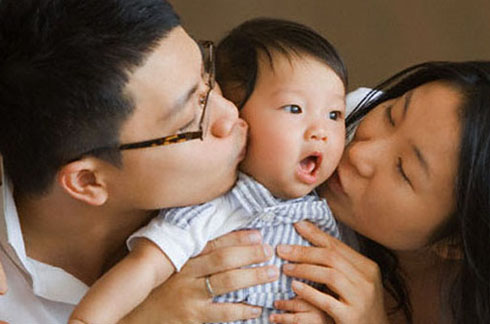 Okay, the number may seem a little scary, but that shouldn't stop you from having a child. Having children and raising them is a very exciting part of being a parent. Of course, money is important, that's why we're here to help you on how to feel secure when raising a family. Here are some steps:
Find support services for families with children
There are so many community and government services offering support – in terms of finances and materials – to help parents raise their babies well. Try looking in your community offices, or even on government websites and parenting blogs, to find child care assistance and help you with the cost of raising your child. Some organizations even provide free baby clothes, and other baby materials, such as strollers, diapers, car seats, and detergent.
Take advantage of tax credits
There are many child-related tax credits and deductions available to help low-to-average income parents pay for their children's health, education, and other childcare expenses. By taking advantage of these benefits, you will be able to save thousands of dollars. If you aren't sure how these kinds of things work, talk to your accountant or financial adviser and ask your options.
Save and plan
As you know, saving and planning is very important. This is especially true for expectant parents, like you. Therefore, you should prepare before your baby arrives. First, you have to assess your current expenses. Then determine your future expenses. As much as possible, try to cut cost on things that aren't that important in order to save budget for your baby. Also consider opening a savings account or applying for insurance for financial security. When you do this, you'll relieve a lot of financial anxiety that comes with growing a family.
Indeed, raising a child requires a lot of cost and responsibility. But if you know how to save, manage, and control your time and expenses, you'll be able to feel secure enough to grow your family.