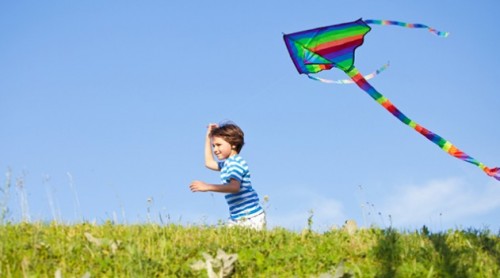 When summer comes parents get anxiety over how to keep them entertained. Many kids are busy bodies and need to be doing something every second of their lives and some are content to sit and read or draw and color for hours. But all kids need fun activities to keep busy and if you can't afford camp these are the next best thing.
Night movies
Night movies can be so fun to do with your kids. With a simple TV projector that can be purchased for under $100 you can use your house as a screen and project movies onto your walls and have a real theater experience for less than the cost of movies all summer. Just add popcorn, some blankets, and some candy and pop and you have your very own movie theater under the stars. Kids will have a blast and parents will get that much needed connection time with their kids making it fun for all. This can also be good for date night with your husband if you can't afford a babysitter simply put the kids to bed slip out to the backyard and watch a romantic movie under the stars. Inviting the neighborhood friends over for movie night is also another way to utilize this affordable idea.
Swimming at the community pool
Swimming is something that kids love to do. Most kids beg to go swimming all year even in winter so when summer comes why not take them swimming as much as possible. The community or neighborhood pool is an affordable way to do this without having to dig up your back yard and installing your own pool. But if you happen to have your own pool teaching them the rules and maintenance of the pool is a must. Swimming is great exercise and as long as you use the proper sun screen you will be protected from the UV rays and be able to have a most enjoyable summer.
Hide and seek in the dark
This is something that kids would love to do. It involves exploration with night time fun. You will need a flashlight to keep up with the kids and finding the ultimate flashlight can be pretty easy with research. Hide and seek is an all-time favorite of kids for generations but adding in after dark can make it even more fun. So turn out all the lights in the house and play or for more fun take it to the yard and give boundaries on where they can and can't hide. If you stay in a safe neighborhood or cul-de-sac you can also involve the neighbor's parents and kids and have a neighborhood wide hide and seek game. These are so fun and kids really have a blast doing it. Just think of the memories you will be forming with your children that they can share with their future children.
Entertaining your kids during summer time can be both creative and fun. Just imagine your favorite activities you did as a kid and add some creativity to them and let their imagination go wild. Summer is for letting loose and enjoying time away from studies and school. Have slumber parties, jump in bounce houses, play in the water, do things you have always wanted to do with your kids and just remember they are only young once so enjoy it while you can.