Videos are a form of entertainment and without them people would not be able to find out what is happening in the world. The children of this world are the future movie editors who will decide what a person watches on their entertainment device. Practice makes perfect, so it is best to start allowing them to make videos now, but before they can begin editing software needs to be purchased.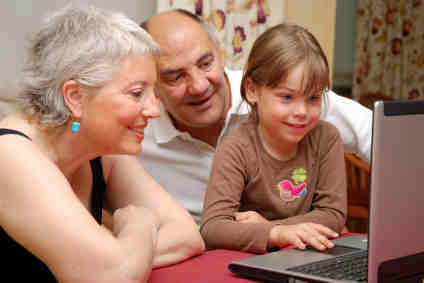 What Is Video Editing?
Every commercial or movie that an individual views has experienced video editing. Video editing is when someone removes or switches around, what a person sees when they are watching a video. For example, if the producer of the movie does not like the flyaway hair of an actress during the shooting he can remove this scene from the clip or change the coloring to edit it out. Another example is taking the last scene the videographer shot and moving it to the middle or beginning of the video.
Children Who Love Making Movies
These days children are constantly making movies of their families and friends, then posting them on social networks. Without video editing they have to get the perfect video the first time or they will have to keep recording until it is perfect. To keep the child from constantly having to recapture the moment, parents can invest in video editing software. The child may not know how to properly work the software in the beginning, but when the instructions are fully understood they will be working toward becoming the next Michael Kahn.
Choosing The Best Software
When deciding to purchase your child their first video editing software, there are so many to choose from. The best video editors may have learned when they went to college, but your child can start at a young age and they will be well advanced by the time they are in college. The most important feature of the software is having a beginner mode for the child. This allows them to follow instructions the software has, and grasp information from easy to follow tutorials. Secondly, the software should be compatible with your computer, and offer easy uploading to the websites which the child prefers.
What Is A Reasonable Price?
Professionals may have software editing programs that cost hundreds of dollars, but for a child who is just beginning their editing career this is not needed. There is software that can be purchased for under $40, and will offer everything a new video editor requires, such as color corrections and transitions. Parents who are pleased with their child's advancement in video editing can purchase programs that will have their child editing like a pro, and priced at $100 or more.
Practice Makes Perfect
Within no time parents will see their child making multiple videos that will be clean, with sound effects and music. The child will have the videos on nearly every social network, and their editing skills will be recognized by their friends and people who would like to access their skills in the future.