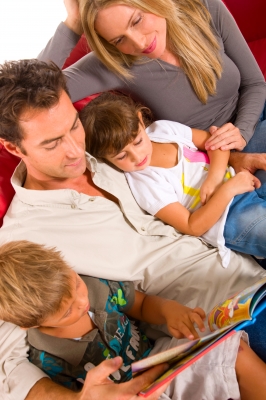 According to the 2014 SMSF statistical report released by the Australian Taxation Office (ATO), the number of SMSF members has now reached the 1 million figure, which is considered an important milestone for the SMSF industry. Andrea Slattery, the SMSF Professionals' Association of Australia (SPAA) CEO, says that this figure clearly demonstrates that there's a growing number of people wanting to take responsibility of their future. But based on the recent record, about 70 percent of SMSFs have two members, and only 10 percent have more than two members. With this data, it is fair to assume that most parents don't include their children in their SMFs.
While super funds are specifically designed for the husband-and-wife's retirement, including children and other family members can be a very effective plan, according to experts. Adding your children or other family members can provide a lot of benefits. It can be a great way to build your family's wealth and secure your children's future. But as with any other investment strategy, there can be risks along with benefits to all parties concerned, so a careful thought should be given before planning to include your kids in your self-managed super funds.
Here are the pros and cons of including your children within your SMSF:
Pros
You can build a larger and more diversified investment portfolio, allowing you to acquire more expensive assets, such as a residential or business property.
You can have the ability to save investment costs for running a single fund.
It helps your children to be engaged with superannuation and investments, providing them an opportunity to build wealth for their future.
Your kids become trustees, allowing them to control and manage the funds upon your passing.
Your kids obtain long-term tax benefits and insurance in the event of disability or death.
It provides your children a financial education about the importance of planning for retirement and on how to effectively manage money and assets.
Cons
It can result in you losing control of your funds, especially when it comes to decision-making, since most parents and children have different financial objectives.
It can cause family pressure and administrative complexity, especially when the other members start to receive pension while some are still in the accumulation phase, or one member is in financial difficulty.
Family problems may arise in case of divorce or death (about what should happen to your fund).
Family dispute may also arise, especially if you are a family with more than four members since SMSF is only limited up to four members.
The reality is there are always risks and rewards involved in any undertaking. Whether or not you include your children in your self-managed super funds should be something that you and your family should talk about and carefully consider – after all, it's a family matter. It is also be wise to seek legal advice from anSMSF expert or investment lawyer to help you in the planning and decision-making, and to fully understand the benefits and risks of including your children in your SMSF.