As the cost of education, houses, and cars continue to rise, saving has become more important now than ever. But with the never-ending rising cost of everyday expenses, saving has also become a lot harder. The good news is that setting aside even a small amount can really add up if you do it on a regular basis – much more if you start investing early. Additionally, there are a lot of methods out there whereby you can gain saving benefits and earn enough funds to pay for your child's future and other expenses. If you're looking for a long-term investment option, then superannuation may be worth considering.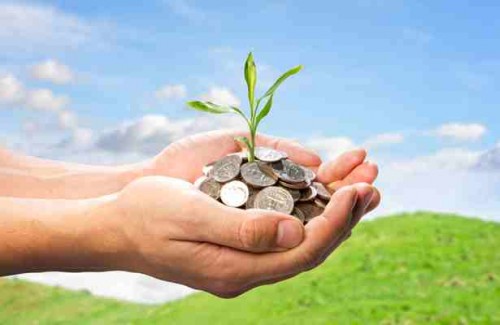 What is superannuation?
Superannuation, or much commonly known as super, is a long-term savings plan reserved for retirement. It works almost similarly to other retirement plans where you make contributions during your work life. Generally, the funds you put into your superannuation stay there until you reach the minimum required age or what they call the "preservation age," which is mostly in the age 60. There are a few circumstances where you may be able to access your super funds early, but you need to be in severe financial hardship to be allowed to do that, and these situations are often limited.
In Australia, people are encouraged to set aside funds into superannuation. The Australian government supports this type of retirement fund and requires employers to pay a proportion of employees' salaries into a superannuation fund.
How does superannuation work?
Superannuation is not an investment in itself, but rather a type of fund that has an investment strategy – to meet the retirement needs of the contributors. Generally, an investment strategy includes investing in a variety of investment options or asset classes, such as cash, property, and fixed interest. Your choice of investment depends upon your own personal circumstance, risk appetite, or goal.
Generally, whatever your investment decision is you will likely have a default option. This is similar to other types of investment or insurance plans where they offer basic level of protection but unless you specify an alternative or tailor it according to your own needs, you will receive whatever is the default for your own fund, which in most cases, may not be enough.
During the accumulation phase, or the time when you are making contributions to your super fund, any investment earnings are taxed at 15 per cent or more depending on the income of contributors, which makes this type of investment one of the most tax-effective investment options. Aside from receiving an age pension, another reason why people are investing to superannuation is to reduce their income tax liability. When you reach your retirement, any earnings in the fund are already tax-free.
The money that is put into your superfund can be made by you, your employer, or sometimes the government. Typically, if you are working in a company, your employer is required to pay 9.5 per cent of your salary into a super fund. This is called as the compulsory Superannuation Guarantee, and rates are gradually increasing and will reach 12 per cent by the year 2020.
Over the course of your working life, your contributions to your super fund accumulate and grow over time to build a nest egg. When you reach the retirement age, you will have money to use for your retirement, housing, food, and more importantly for your children's future, such as for their education.
Superannuation is a long-term investment with great benefits, so it's worth considering if you want to create a secure and comfortable future. There are seven different main types of superannuation funds, which include Industry Funds, Wholesale Master Trusts, Retail Master Trusts/Wrap Platforms, Employer Stand-alone Funds, Self Managed Superannuation Funds (SMSFs), Small APRA Funds (SAFs), and Public Sector Employees Funds.
If you would like to know more information about these different types of superannuation funds, talk to your financial adviser.