Teaching geography to your kids can certainly be a challenge. In fact, if you recall your own educational experiences, chances are you disliked your geography classes. They always came across as overly boring. Who cares what the state bird is? So, when it comes time to showcase Philadelphia in your lesson planning, we would like to help you do so via the TV shows and movies that was shot in Pennsylvania.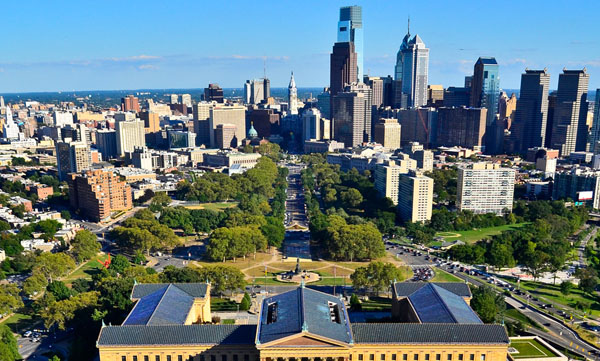 You can even teach your kids the value of political involvement at this time. Introduce them to Philadelphia 3.0. They are a nonpartisan organization focused on getting new voices on the City Council. They see success as having more people providing input towards what goes on in the city of Philadelphia. Your kids might find their push for community involvement interesting. It could be an additional piece of trivia that helps make this geography lesson interesting.
The Trivia You Need to Grab Their Attention
Before you start showing them movies and TV shows that showcase Philadelphia, you might want to give them some beneficial tidbits of trivia. The truth is, trivia always makes a place more intriguing. If there are fun facts, which will help your kids recall important aspects about the city. Now is the time to provide those for them. Here are some interesting truths that you need to grab their attention:
Philadelphia is a home of firsts. The nation's first hospital, co-founded by Benjamin Franklin, is located there. So is the first zoo and the first university.
Philly cheesesteaks were originally made without cheese. The sandwich was created in the 1930s but cheese wasn't added until the 1940s.
Politically, Philadelphia is home to the first Republican National Convention.
The Philadelphia City Hall was initially designed to be the tallest building in the world. However, two other buildings were erected before it was completed (the Eiffel Tower and Washington Monument). So, it never achieved that dream, but it was the tallest occupied building in the early 1900s until the MetLife building was finished.
The weirdly odd Mutter Museum resides in Philadelphia. There are several crazy things to see there. Just check it out here.
Another first, is the fact that the nation's first daily newspaper was established there in 1784. It is called the Philadelphia Packet and Daily Advertiser.
Did you know the Liberty Bell was not actually given that name to begin with? In truth, it was first known as the State House Bell.
TV Shows & Movies Filmed in Philadelphia and the Surrounding Areas
We know you have been dying to share some cable education with your kids. So, be sure to check out these TV shows and movies that were filmed in Philadelphia and the surrounding areas. Tell your kids to be on the lookout for some of the trivia we discussed previously:
Signs
Transformers
The Blob
Marley & Me
Girl, Interrupted
For Richer, or Poorer
Rock School
School Ties
My Girl- This is a great movie (but sad). Learn about it here and watch it for free.
Angels in the Outfield
Rocky
Flashdance
That Thing You Do
Groundhog Day
Inspector Gadget
National Treasure
Boy Meets World
Cold Case
Fat Albert and the Cosby Kids
Belvedere
If you would like more access to the shows and films based in the Philadelphia area, utilize this link.