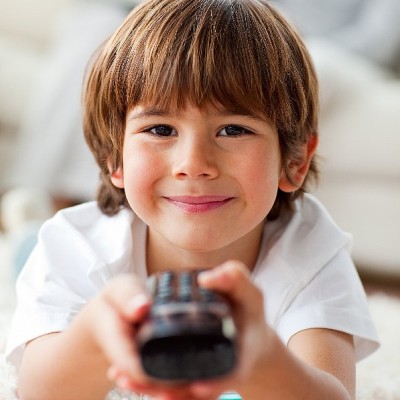 The way that kids learn today is changing. As a parent, you can probably remember sight word books and the dawn of the floppy disc from your childhood. But today, children are learning from technology faster than ever. The average 3-year-old has mastered how to find their favorite shows or books on a tablet and many are even smart enough to start programs such as Skype and chat with their families.
The Good
The perks of tech savvy kids is that they are able to educate themselves on a new level. Many parents and teachers are not ready to learn the new skills involved with new technology yet children can easily adapt to it. Educational television for kids is designed to be interactive with your child. Scripts are now designed around having the opportunity for a child to respond to what is happening in the show.
The future will provide television that is truly interactive the way games are. Kids will be able to use items like a usb microphone that is built into the television to respond to characters or tell them what to do while they are learning. We see today that when you connect gaming consoles like the Kinect or the Amazon Prime box to your television then you are able to communicate directly and control the television. Click here for more info.
Children have learned these benefits as well. Now they are able to easily choose their favorite shows or movies without learning a complicated remote. Allowing kids to engage with technology at an early age will make it easier for them to adapt to it in the future and aid in proper neurological growth.
The Bad
The part of technology that we fail to see is the bad. While it is making our lives easier on every level, there is always going to be the chance that children will be more technologically advanced than the adults. This means that they have the upper hand.
When it comes to television, this means that your child may be able to watch shows that you do not approve of simply because they can override your passwords or parental locks. It is important to regularly change these passwords to prevent this from happening. It is also important that you regularly set preferences for the types of shows your child can watch so that they understand their limitations.
What to Expect
Technology will continue to advance at a rapid pace. The best thing that we can do for future generations is teach them not to abuse their television privileges. Educational television shows provide plenty of interactive learning that should keep a child occupied. If you find that your child is outgrowing a certain show then talk with other parents about alternatives that fit their age group.
Remember that the television is not just for watching but also playing. Gaming consoles continue to provide a variety of games that your kid interacts with without the need for controllers. You can pick up educational games, exercise games and even those that are just for fun to give your child additional uses for the television.