Teachers are always looking for progressive ways to teach their students in new engaging and interactive ways. Today there are numerous educational videos available which not only offer creative ways to teach and reinforce concepts to students, but also provide a remarkable cultural experience for students who may not otherwise be exposed to different cultures. Below are ten of the best cultural and education video sites for children, which are sure to inspire and spark creativity.
Video One: Academic Earth
This very user friendly website allows viewers of all ages to explore the world from the comfort of their computers. Academic Earth uses videos taken from the most prestigious universities, offering the best academic tools and resources and offers a wealth of knowledge to all of its users.
Video Two: Big Ideas
This Canadian based video system offers a wide variety of projects and topics ranging from economics to history to science and culture. With some of the best minds from America, Canada, the Middle East and various religions, these videos are not only well done, but also inspiring, thought provoking and open the doors to doors and cultures students have never been through before.http://www.colorincolorado.org/educators/reachingout/welcoming/
Video Three: Bloggingheads.TV
Bloggingheads is a discussion based forum which engages users students in back and forth dialogue to help students of all ages learn about various cultures, important world events, science and politics.
Video Four: CultureCatch
CultureCatch offers extremely engaging videos and behind the scene looks into various musical artists, writers and film makers.
Video Five: Edutopia Video
These videos are run and maintained by The George Lucas Educational Foundation, so are state of the art, inspiring, and extremely education for children of all ages.
Video Six: Europa Film Treasures
Europa opens up the entire European region and allows visitors of all ages to learn more about the European culture from the comforts of their own home or classroom.
Video Seven: Explore.org
This nonprofit run organization goes behind the scenes of global nonprofits and allows viewers to travel both nationally, and internationally, with these nonprofits to see some of the works they perform as well as explore various regions of the world.for more updates, follow our latest blog post.
Video Eight: Folkstreams
Folkstreams is a wonderful collection of documentaries and short films on topics such as American cultures, music and traditional global customs. This is an excellent site for children who love music, as well as for band and music teachers. These interactive videos are not only inspiring, but also extremely educational and informative.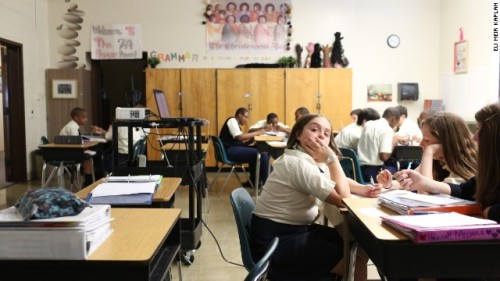 Video Nine: Fora.TV
This site gathers live videos from all across the globe including: musical events, lectures, and conferences from universities.
Video Ten: Global Oneness Project
The Global Oneness Project produces some of the most heartwarming and thought provoking videos and documentaries surrounding ecological, ecomical and social struggles occurring around the globe. The Global Oneness Project also offers a wide variety of interviews and behind the scenes features which are sure to leave you breathless and astounded and what is taking place in certain parts of the world.