Potty training is probably one of the least enjoyable aspects of parenthood. It can be frustrating for all involved. Of course, it is a milestone that means a considerable financial savings. After all, diapers get expensive. However, if you try to pressure your child into potty training before he/she is truly ready, you will regret the fight you have to put into the endeavor. Instead, learn to use every resource available, TV & books, for potty training.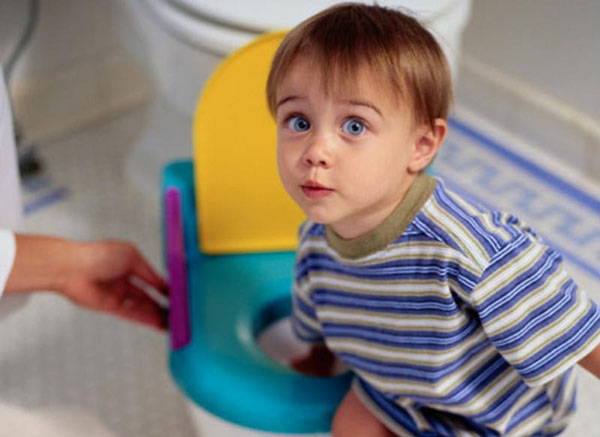 Before you get ready to take that leap, you will need to find the best potty seat for your child. Some children prefer the kids sized potty that can be utilized anywhere you put it. Others want to be just like mom and dad and use the big potty. Unfortunately, their tushes are too small for that seat size so you will have to find a comfortably cushioned version to fit their needs. You can take a look at the top five options on the site included above.
Steps to Potty Training Your Kids
If you are sure your child is ready to begin potty training, and you have made the appropriate potty seat purchase, you are probably wondering what's next. Don't worry, anyone who has ever had to potty train a child can relate to your trepidation. Therefore, we are going to provide you with steps to potty training your kids. Just read these and then talk to people who have had some success in this arena:
Make sure your child is really ready.
Attempt a fast track method that takes a week or less, there are a number of them online. Find some great research on the topic when you click this.
Stay away from auto-flush toilets if you don't want to freak out your kids.
Make 'em go cold turkey. That's a lot of naked time and frequent bathroom trips but you can do it.
Be a good example. They never let you go alone anyway, use it to educate.
Don't traumatize your child.
Try bribing him/her.
Pick a time to start this endeavor when you're not too stressed out already.
Don't ask him/her to go, just take 'em.
The TV Shows and Videos You Need
If you're sure it's the right time, then you should consider employing these TV shows and videos. Since this site is all about using TV to educate, these options might really push your success over the edge. These are the TV shows and videos you need:
Yes, Dear Potty Training Episode (this one is more for your enjoyment that your kids')
Smosh Babies Potty Training Episode
Baby Panda Potty Training
Baby Elsa's Potty Training Game (go here to get this game)
Elmo's Potty Time
Rugrat's Potty Training Episodes- Spike and Chucky
Daniel Tiger's Potty Training Episode
Go Potty Go! Potty Training for Tiny Toddlers
Potty Power for Boys and Girls
If the Videos and Shows Don't Work, Try Books
Sometimes though we have to bring in the heavy artillery and utilize a different angle. If the videos and shows don't work, try these books:
First Look and Find Elmo's Potty Book
Dora's Potty Book
Berenstain Bears Baby Bears: My Potty and I
Elmo's Potty Time Play a Song Book
It's Potty Time for Girls
Flush the Potty
Everyone Poops
Where's the Poop?
It Hurts When I Poop! A Story for Children Who are Scared to use the Potty
The Potty Book for Boys
Once Upon a Potty- Girls
My Big Boy Potty
For more potty training help read this.