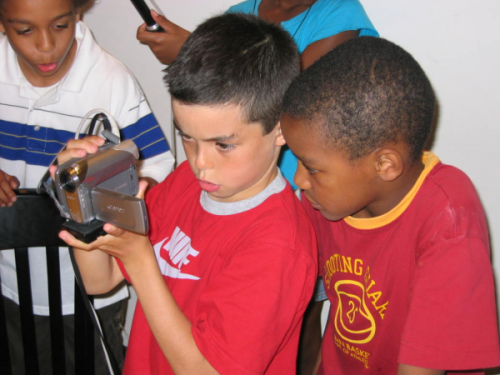 It is a proven fact that when kids start learning from a young and tender age, they tend to take in more than what an adult would on a normal day. Why not use this to teach your kid a skill that can help him in today's world, where all the technology is moving so fast, it is practically impossible to keep track of all of it.
Video editing is a software skill. It is not a job requirement as such but it is regarded quite highly as a skill visible on your résumé. If you do get good at it, you can end up earning money for these skills as well, and that can give your child more confidence in the future. Invest effort and capital into teaching your child how to edit videos and make them look good. If you can't find enough time, I would not recommend hiring someone to teach him/her, but instead go for the Sony Vegas Pro software and let your kid learn by himself/herself.
The way this works is basically, your child can download Sony Vegas templates from the internet very easily. You don't have to pay for most of them, but you have to pay for the software. It is totally worth it if your child can learn from it for his future; it is a small investment you can add to the numerous others you have made to enhance your child's education. What's more is that this software has perks that other softwares in its category would not be able to offer to you. 3D editing, volume control, importing other formats, Blu-Ray video editing and much more. These are soft skills that can look good on anyone's CV.
Once your child is interested in such a hobby, make sure you make him keep up with it. Allow him to create a YouTube channel and post his creations there. Let him learn as much as he can from the templates, and then let him explore the world of video editing himself. It takes time, effort and patience to start with this and go through with it till the end. But once your child has mastered the skill, you can rest assured that his CV will look different from plenty others.
Having said this, there is a right age to begin pushing your child in the right direction. A 2-year old today may still not know what it means to edit videos, or even what a video is. Identify the right age to push at and make sure you don't put too much pressure. Only if the child is responsive do you pursue the deal further and invest capital in his progression. Once all that is done and he gets busy with other stuff at high school or college, keep reminding him that this hobby still exists.
This is a brilliant way to let your child learn new skills. If he is interested, he will make more of an effort in the right direction and, someday, you will be proud of what he can create all by himself.